Board of Directors
Lynn Bonham
President
Lynn is a founding member of Russell Rescue CA and is the 2016 - 2017 President for Russell Rescue CA. She is also the Central California Director. Lynn grew up on a ranch riding horses and owned her first Jack Russell Terrier over 25 years ago. Lynn has over twenty years of experience in rescuing. Lynn brings to the RRCA Team common sense and compassion.
Karen Butcher - ColCol​
Vice President
Karen is married and has over 16 years of experience in the veterinary field and in several states. Karen has had Terriers since 1992. Karen's passion for the Jack Russell Terrier breed started when she was a teen, working in an Equestrian environment. Karen joined Russell Rescue CA in 2014 as a foster home and continues to foster, as well as pulls Jacks from shelters and does transport. Karen is the 2016 - 2017 Vice President for RRCA. We are proud to have Karen as a member of our team.
Janine McClure
Treasurer
Janine is serving as the 2016 - 2017 Treasurer for Russell Rescue CA. Janine is married, and over 15 years ago she fell in love with two Jacks, (Sparky & Hannah who were full of antics) that lived down the street. They loved to come to Janine's house for a visit. Since then she has had numerous Jack Russells. Janine became involved in rescue over 6 years ago, after realizing the number of Jacks that were at shelters; abandoned, abused and neglected. Janine is a founding member of RRCA and also is a Foster Coordinator, Foster Home, and Transporter. Janine is an asset to our team.
Kerry McAlister
Secretary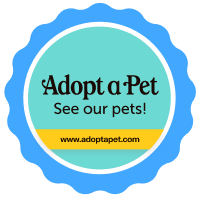 We are the oldest, active 501(c)(3) Jack Russell Rescue in California​
email: rrcainfo@gmail.com
---